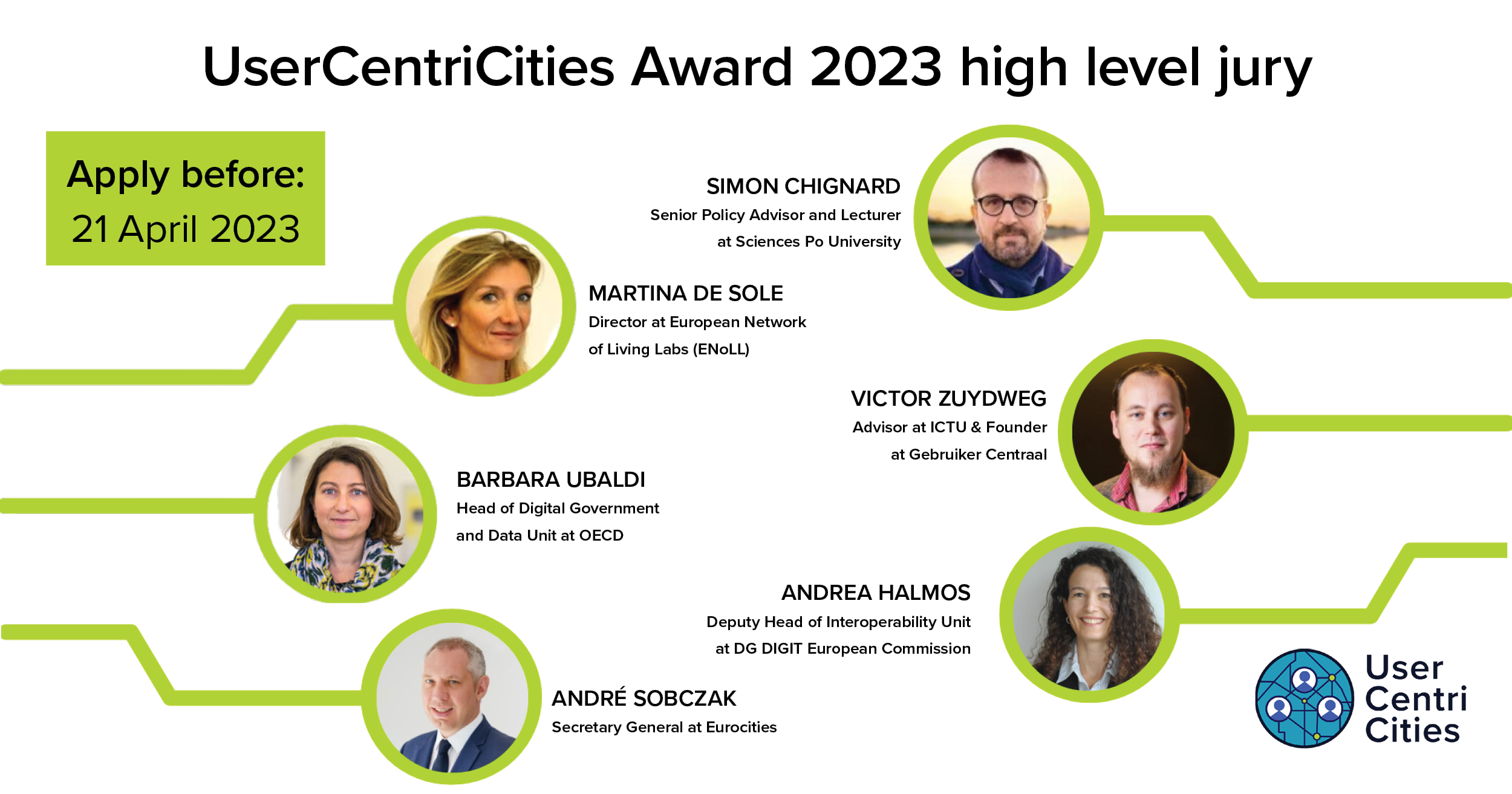 On 25 May 2023, UserCentriCities will award the "𝘽𝙚𝙨𝙩 𝙪𝙨𝙚𝙧-𝙘𝙚𝙣𝙩𝙧𝙞𝙘 𝙨𝙚𝙧𝙫𝙞𝙘𝙚 𝙞𝙣 𝙀𝙪𝙧𝙤𝙥𝙚𝙖𝙣 𝙘𝙞𝙩𝙞𝙚𝙨 𝙖𝙣𝙙 𝙧𝙚𝙜𝙞𝙤𝙣𝙨", acknowledging the crucial role played by cities and regions in putting the end-user at the heart of public services.
For this task, UserCentriCities has gathered a high-level group of experts to be part of the jury panel ranging from international institutions, the public sector and academia. The high-level jury will evaluate the submitted services based on the user-centricity principles for the design and delivery of digital public services as outlined in the Tallinn Ministerial Declaration on eGovernment.
Learn more about the jury: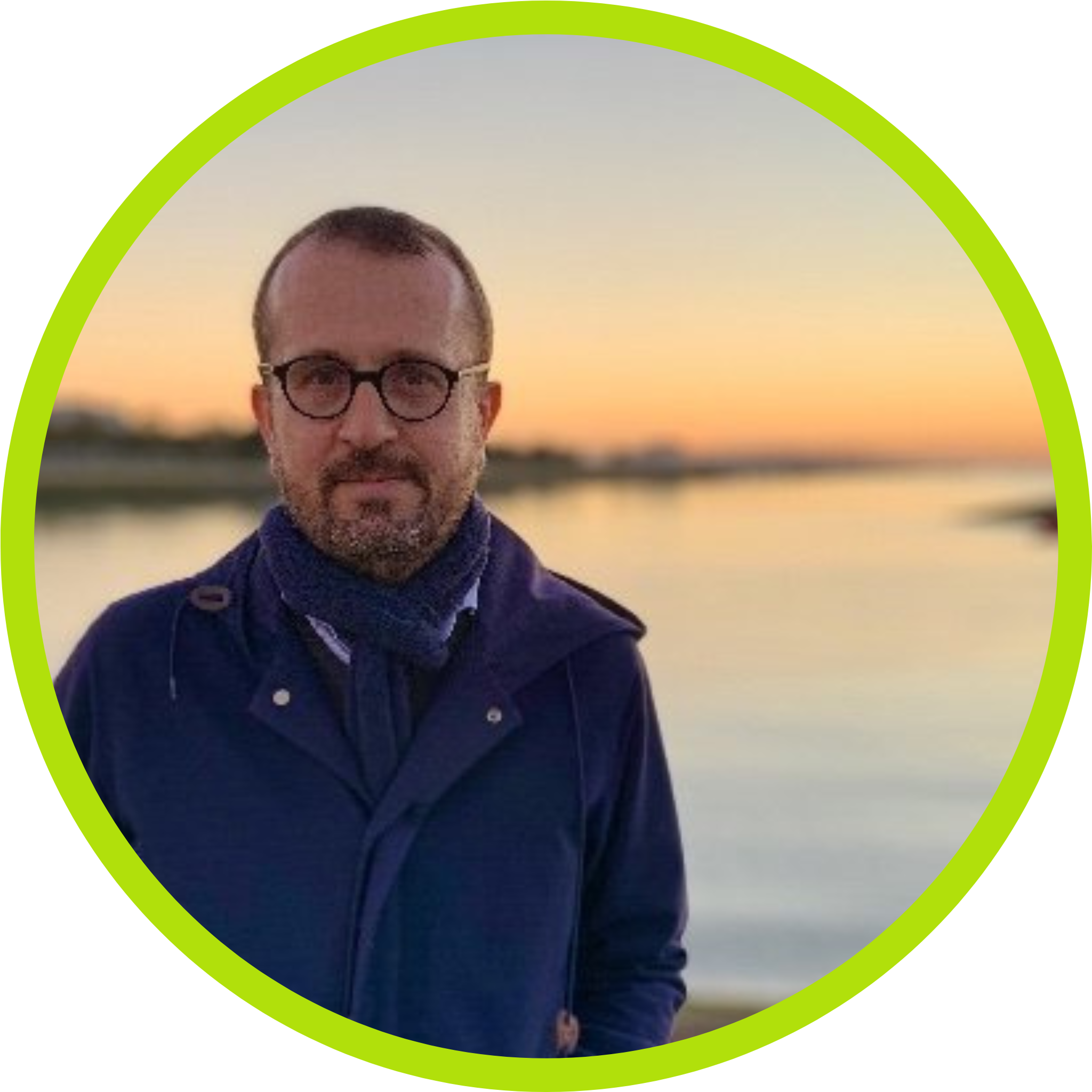 Simon Chignard - Senior Policy Advisor and Senior Lecturer at Sciences Po University
Simon Chignard is a senior policy advisor and senior lecturer at Sciences Po University. He has over 10 years of experience working with policymakers and civil society organisations at the local, national and European levels on open data, data governance, algorithms and AI, participation and open government. He is the author of Open Data: Understanding the Opening of Public Data published in 2012. As a data specialist, he supports public and private organizations in defining their strategy for opening up and enhancing data, in France and in Europe. He is an expert at Urban Innovative Actions (UIA), an initiative of the EU that provides urban areas across Europe with resources to test new and unproven solutions to address urban challenges. He runs the website www.donneesouvertes.info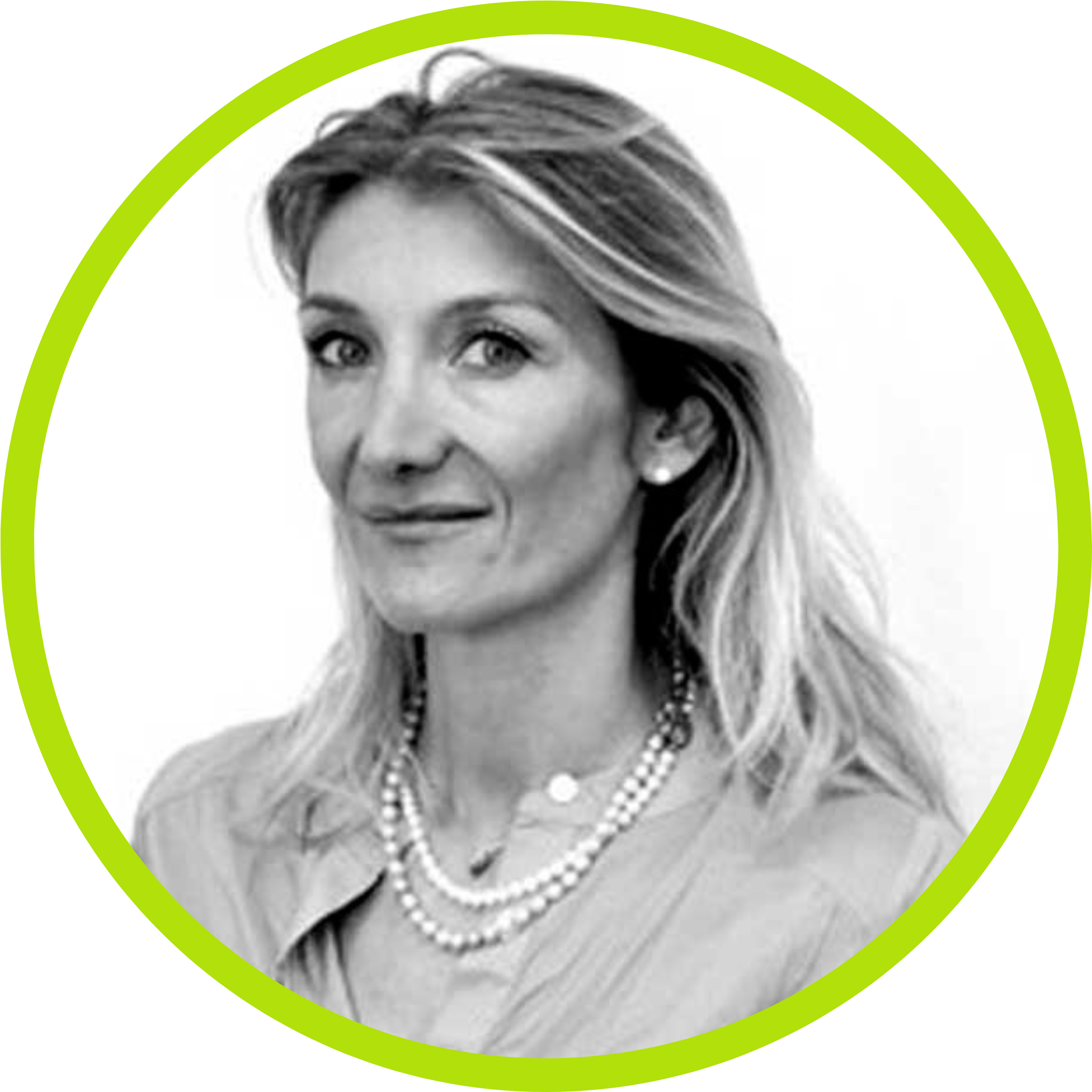 Martina De Sole - Director at European Network of Living Labs - ENoLL
Martina De Sole is the Director of the European Network of Living Labs – ENoLL. She has over 20 years of experience in the international public sphere, working especially in R&D policy orientation, public engagement, advocacy and science diplomacy with the European Commission and Ministries and Funding Agencies in 15+ extra-European Countries. She has been Head of Unit for International Cooperation and Innovation in APRE – Agency for the Promotion of the European Research, managing and coordinating more than 15 International Cooperation projects and has been appointed National Contact Point for Industrial Technologies since the Sixth Framework Programme till Horizon 2020. She has been the coordinator of the ERACAN Platform and of the EU- Canada Programme Level Cooperation Task Force. She has a degree in International Law, a postgraduate in European Policies and a Second Level Master in Global Environmental Policies.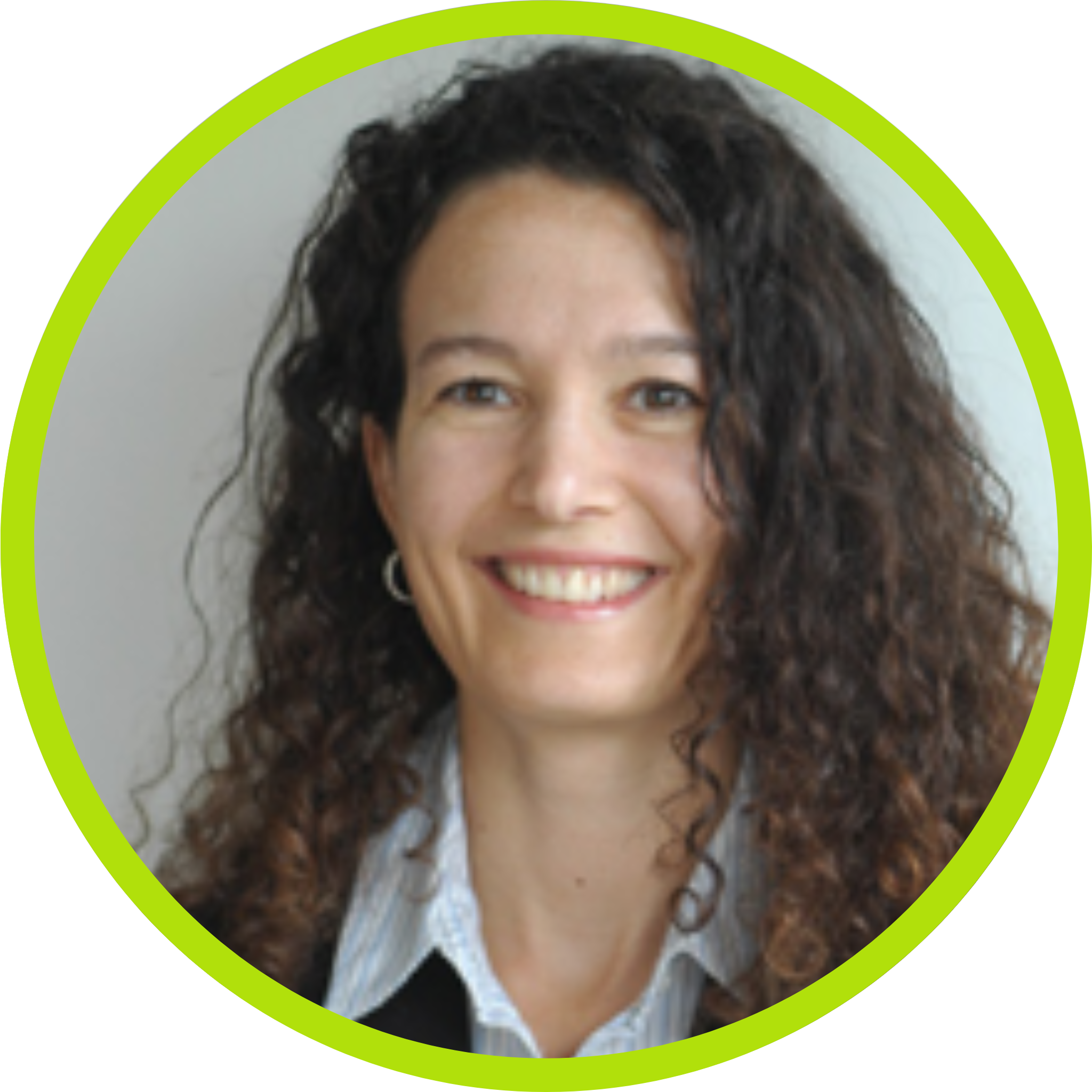 Andrea Halmos - Deputy Head of Interoperability Unit at DG DIGIT, European Commission 
Andrea Halmos is the deputy head of interoperability unit at the European Commission's directorate general for informatics (DG DIGIT). She previously served as policy officer in the smart mobility and living unit of DG CONNECT, helping cities and communities better harness data and Artificial Intelligence to meet their environmental and climate objectives. She also works on the implementation of the 'Living-in. eu' movement's education and capacity-building strand. Previously, Ms Halmos has worked on the implementation and networking of Digital Innovation Hubs as well as for over a decade in digital government. Her main activities included the development and implementation of the eGovernment Action Plan 2016-2020, the promotion of open and modular digital government and supporting the implementation of digital government at the local level. Prior to joining the European Commission in 2003, she worked for an internet start-up company as a consultant. Having graduated from the Budapest University of Economic Sciences, she received a master's degree in European studies from the College of Europe and from the Université Libre de Bruxelles.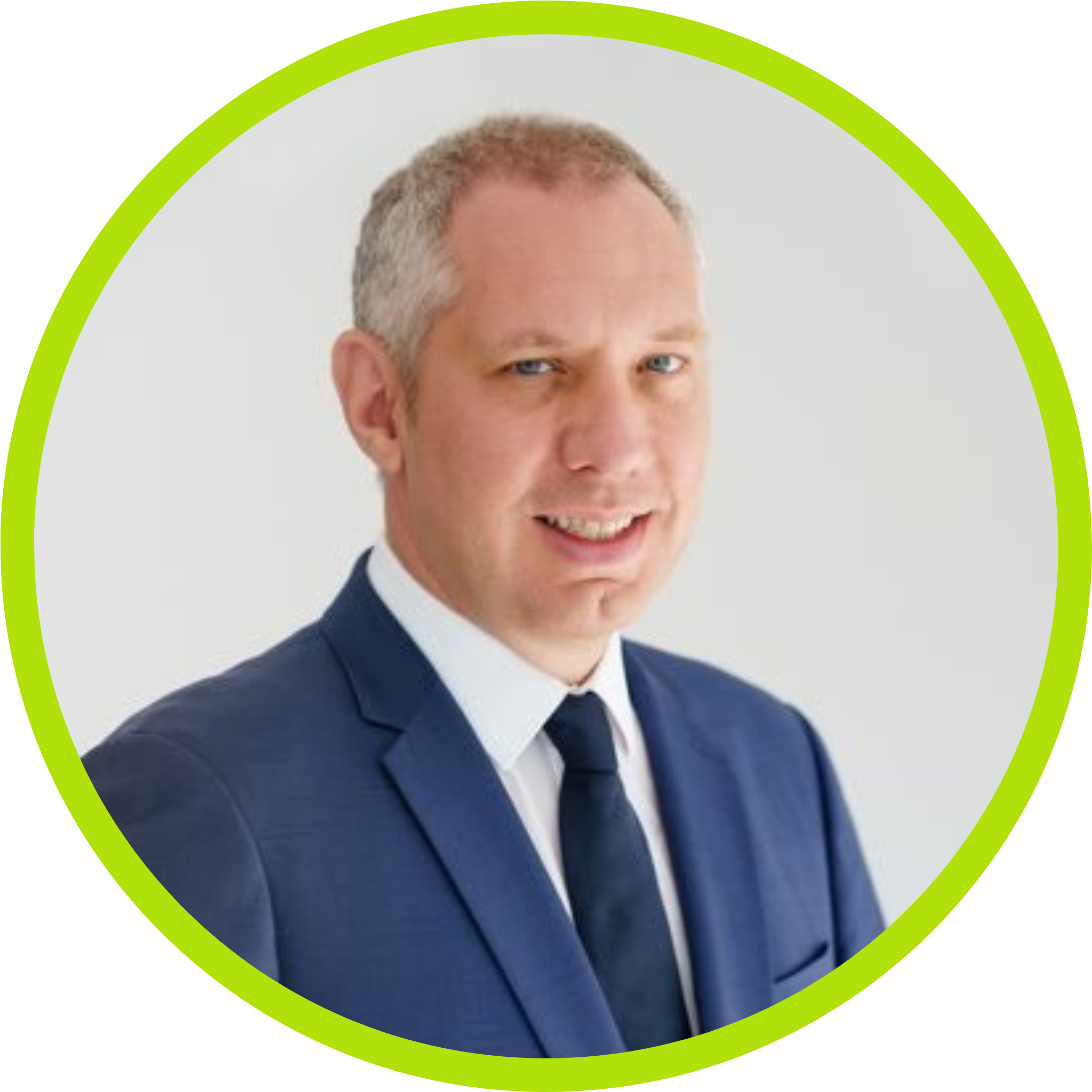 André Sobczak - Secretary General at Eurocities
André Sobczak serves as Secretary General at Eurocities, the leading network of European cities representing over 130 million people. Over the past 20 years, Mr Sobczak has worked in various positions at Audiencia Business School in Nantes, France such as Positive Impact Chair, helping businesses to integrate social and ecological challenges into their business models, strategies and management practices. In 2014 he joined the Nantes Metropolitan Council, where he held the position of vice-president in charge of European affairs, corporate social responsibility, and employment. Since 2020 he has been chief executive for corporate social responsibility at Audiencia. In 2021, he developed the international action-research project Fairwork, establishing a ranking of working conditions in food delivery services through digital platforms operating in cities. He holds a PhD in Law from the European University Institute.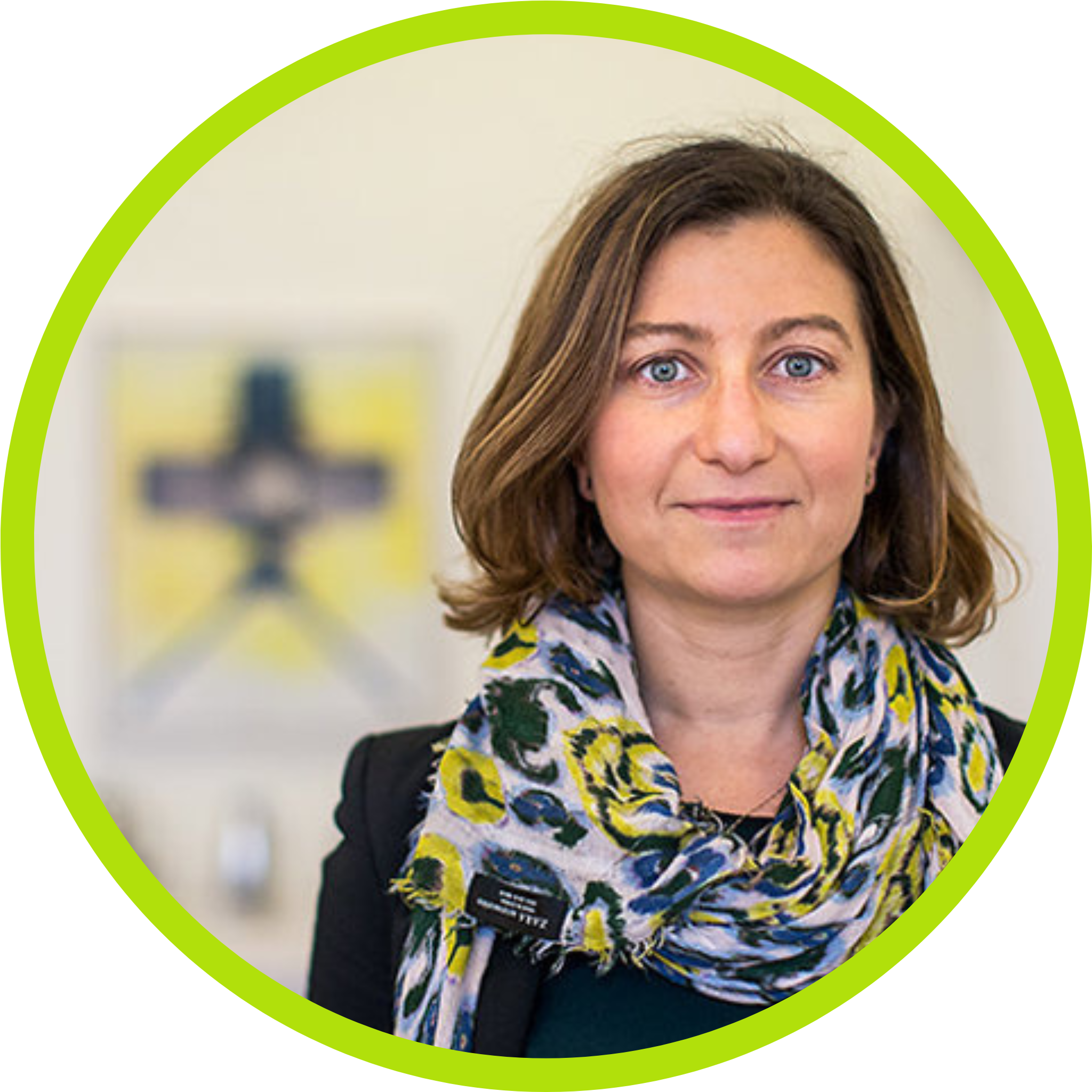 Barbara Ubaldi - Head of Digital Government and Data Unit at the OECD
Barbara Ubaldi is the head of digital government and data unit at the OECD's Public Governance Directorate. She leads the work on digital technologies and data to enhance openness, efficiency and innovation in governments. She is responsible for country reviews, monitoring and implementation of the OECD Recommendation on Digital Government Strategies and the Recommendation on Enhanced Access and Sharing of Data, as well as for the OECD OURdata Index and Digital Government Index. Prior to working at OECD, she served for eight years as Programme Officer at the United Nations Department of Economic and Social Affairs - UNDESA. A Fulbright Scholar, Ms Ubaldi holds a M.S. on Public Administration from Northeastern University in Boston. She's been listed among the 2018 and 2018 TOP 20 most influential figures on Digital Government worldwide.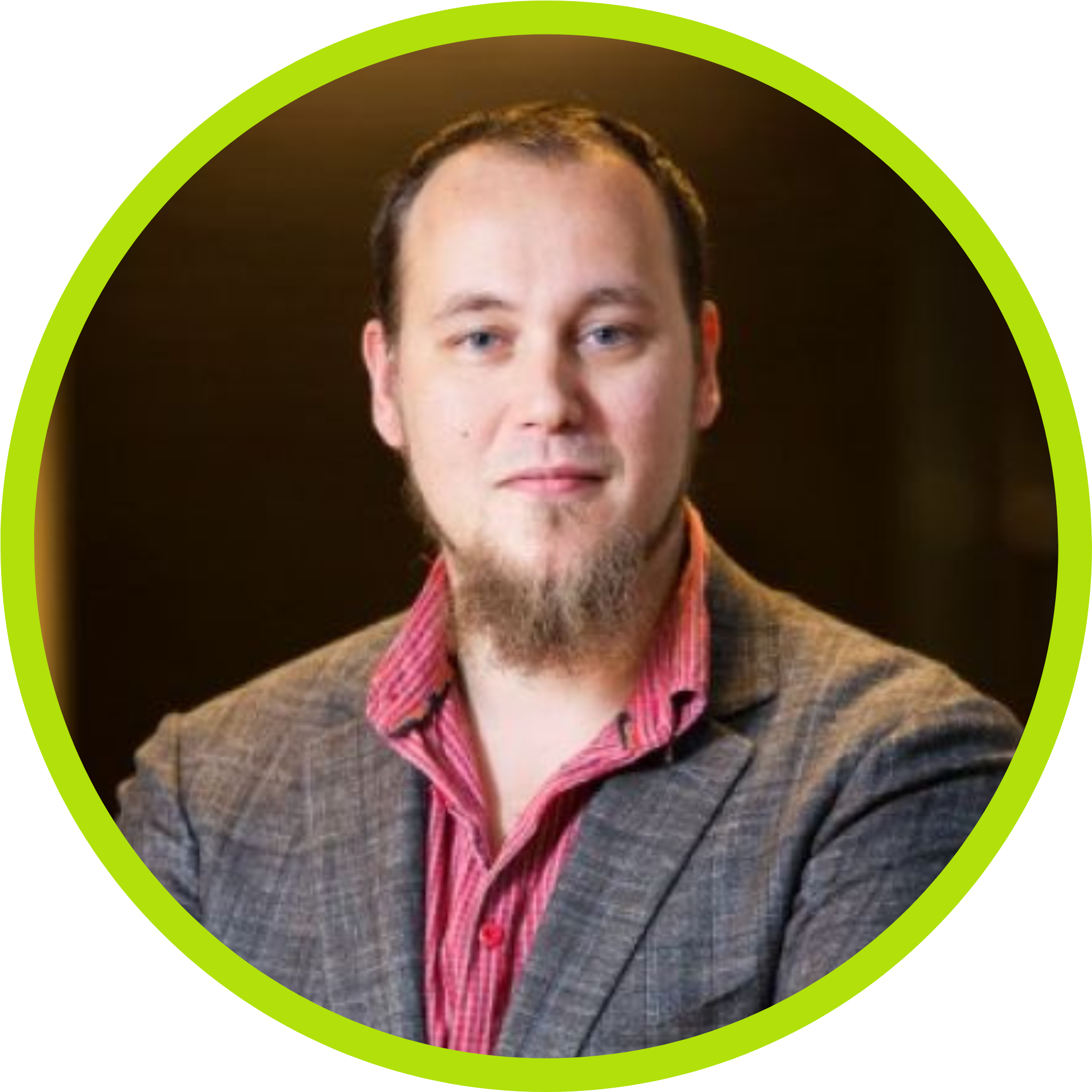 Victor Zuydweg, Advisor at ICTU and Founder at Gebruiker Centraal
Victor Zuydweg is one of the founders of the Dutch community Gebruiker Centraal (User Needs First), an active knowledge community of and for professionals working for the Dutch government, that is committed to accessible government services and/or communication. Gebruiker Centraal strives for a usable, understandable and inclusive government. Victor is an Advisor at ICTU and has over 15 years of experience with user-centricity in local, national and European projects. Victor is a designer by training and has contributed to various national digital services, such as a personal government page and the Dutch digital authentication. 
How to submit a service?
The call for submissions is open to local authorities (cities and regions) from all European Union Member States and European Free Trade Area (EFTA) countries (Iceland, Liechtenstein, Norway, Switzerland), Ukraine and the United Kingdom. 
Applications must be submitted through the UserCentriCities services repository. 
To learn more on how to apply, please see the call for submissions.
The deadline for applications is 21 April 24h00 CET.
For more information about the Award and the process of application, please contact mayra.garcia-blasquez@eurocities.eu 
Mayra
García-Blásquez Lahud
21 March 2023