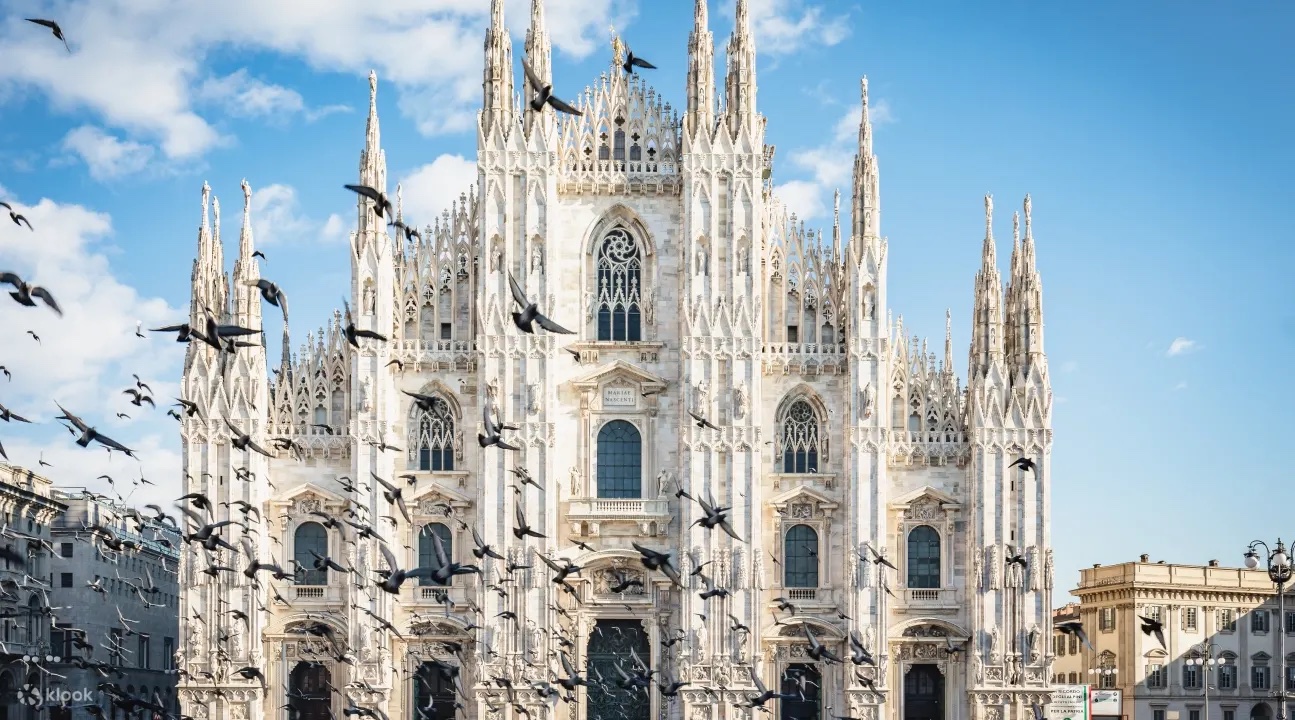 Once, if you wanted to change your address in Milan, it could take up to 60 days to complete the process. Now the process is online and instantaneous. Huge leaps in efficiency and convenience can result when the people who create processes think about them not from their own point of view, but from the point of view of the person using the service.
Professionals call this a 'user-centric approach.' Milan is the top-score city on the UserCentri Cities' benchmarking dashboard, where 24 participant municipalities and regions are profiled. What is the role of the Italian metropolis in creating a user-centric system? What is the key to their success?
We interviewed Luca Curioni, citizen experience officer at the City of Milan, and Dario Manuli, head of citizen relationship management at the City of Milan.
How would you summarise the reasons that pushed you to join UserCentriCities?
Luca Curioni, Citizen Experience Officer at the City of Milan
Thanks to the mandate of the new mayor, more than a year ago, the city set up an organisation called Citizen Experience, which aims to shift the focus from the digital channel to the user experience more broadly.
If our colleagues must ensure they offer a clean and legal process, we concentrate on making it more understandable to people. For example, when a person needs to change their address, they will contact the General Register Office, get in touch with the Tax Office to calculate the waste collection tax, and the Transport Office to get the resident parking pass.
While these are different steps, they are part of the same action for the user, so our job is to make the connections smoother and more user-friendly.
Dario Manuli, Head of Citizen Relationship Management at the City of Milan
As public administration, we are also faced with a changing user base. People who access our services are the same that are used to how Amazon works, for example, and often have the same expectations in terms of tools, timeliness, and modes.
This change in the user's expectation is another driving force of change. We, and all the departments we work with, have to design and provide services based on the needs and expectations of the user.
For those who didn't participate in the workshop you organised during the Digital Week in Milan last autumn, could you describe the planned activities?
Luca Curioni, Citizen Experience Officer at the City of Milan
We organised a public event during the Digital Week run by a consultancy, Intellera, and a startup co-working space, Talent Garden, in collaboration with the city of Milan.
People registered to participate in a morning dedicated to reviewing some of our public services through design thinking. Specifically, they had to reflect on the journey people activated when changing their addresses. Based on seven different personas representing different types of users – from a family with children to a student, from non-nationals to older residents – participants had to imagine their journey and highlight the challenges and the improvement points.
What did you learn from this workshop?
Luca Curioni, Citizen Experience Officer at the City of Milan
We already knew some aspects that resulted from the workshop, but we also received new inputs. We will use the workshop outputs for future inspiration. We didn't pretend to be exhaustive and review the whole change of address process, which is one of our primary and most interconnected services, because of such a short and specific event.
We wanted to test a methodology we had already used in designing the Citizen's Folder application, which was based on several sessions with administration staff and locals. The input we got is inspiring, and residents can have a fresh view on the process compared to us, who work with it daily.
Have you already changed some things?
Luca Curioni, Citizen Experience Officer at the City of Milan
Until last December, a request to change an address could be made online, but it still needed 60 days to be approved because some steps were not automated. Today, except in specific cases, the request is immediately validated, so we went from 60 days to zero. This allows new residents to then be able to introduce requests more quickly to get a voting card or register children for school etc.
What we still need to do, which we have learned from the sessions with residents, is support in identifying and completing all correlated actions to one public service. Suppose you are a new resident who just registered their new address, and I, as an administrator, know that you have young children. In that case, I should notify you that in a month, registrations open for schools and send you a list of your options and what you need to do to activate that service.
Why is this step so important?
Luca Curioni, Citizen Experience Officer at the City of Milan
Working proactively means being equal because if a resident doesn't have to ask for a right they have, but they automatically get it, we are sure to not leave anyone behind. It also means that the municipality works smartly because it reduces barriers, which are also a cost for the administration.
Dario Manuli, Head of Citizen Relationship Management at the City of Milan
Suppose we need to manage problems that come from, for example, families that are not registered when the school registrations open. In that case, we spend time and resources on fixing issues rather than improving or offering other services. If we understand people's needs, we can lead them on a seamless journey that will save them time and frustration.
How does a user-centric approach influence your work?
Luca Curioni, Citizen Experience Officer at the City of Milan
The most significant impact is that it forces different administration departments that are used to work in silos to change their thinking. They see how a process goes from one service to another and how they need to communicate with each other to make it work.
Dario Manuli, Head of Citizen Relationship Management at the City of Milan
Apart from our efforts to show how some processes can be reviewed, there needs to be a cultural change in the administration.
Luca Curioni, Citizen Experience Officer at the City of Milan
We also want to improve our help service. For example, our workshops have taught us that we give some knowledge for granted. We must communicate our services so that our users have the same understanding of what a service involves.
For example, in some cases, it's not so much the waiting time for paperwork that stresses people but the lack of information around its status. If we can keep them updated on the stages of the procedure through notifications or an application, they will be reassured that it's handled and won't spend their and our time finding out.
What other channels do you use to have the users' perspective?
Dario Manuli, Head of Citizen Relationship Management at the City of Milan
In addition to the structured workshops and focus groups we have organised, it's also essential to keep an eye on other channels. There's no need to go big; we can monitor people's needs through their use. If they call us to finalise a procedure or to know the status, something is not clear enough in our process.
We also have feedback forms and social media comments can be a tool for monitoring necessities, too.
How did UserCentriCities help you so far, and what are your expectations for the future?
Luca Curioni, Citizen Experience Officer at the City of Milan
Knowledge sharing is crucial for us. Our colleagues from the north are a few steps further, so we are looking up to them to see what they have done and what we could do.
Of course, to do so, we need clear indicators and benchmarks to compare products and services, and how to monitor their efficiency. For this reason, it's important to meet regularly. It might even be interesting to compare with realities outside Europe, for example, in American or Asian cities.
We also want to have an impact on policies. Suppose we can have some aspects integrated into European legislation. In that case, this will trickle down to the national level and then to the local digital agenda affecting the operational level. There needs to be a good balance between being able to experiment and implementing existing regulations. As cities, we have already tested some solutions and can share what we learned to input policies, so they reflect the needs on the ground.
Mayra
García-Blásquez Lahud
4 May 2023